Pro Boats
553 w. Covina Blvd.
San Dimas CA US 91773
909-599-0531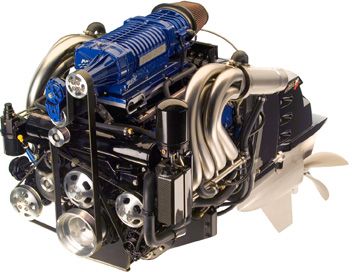 2022 Mercury Racing 700SCI/M6 W/PS,C.C. $83,995
N/A
700SCI w/M6 Drive Mercury Racing,Close Couple/M6 SSM W/PS Package including Trim Pump Assembly. $79,895,RACING 700SCI/M6 / MERCURY RACING 700SCI/M6  has the new M6 Super Speed Master (SSM) drive, offers the benefit of the engine mounted in the same location as a Bravo with NXT transmission, in close couple applications. BRAND NEW 2021 Program Year, Current Model. MUST PURCHASE AT STORE & INSTALLED BY PRO BOATS
1-Year Mercury Marine Warranty.
Design allows for use of a "driveline kit" for forward engine application. Equipped with the Mercury Propulsion Control Module (PCM) 07 microprocessor. Combining the management computer with a 3.3 Liter Lysholm screw-type supercharger, roller camshaft and sequential fuel injection results in impeccable idle quality, instant throttle response and unmatched performance throughout the 4800-5200 rpm engine operating range. A new camshaft design combined with a taller intercooler, increased supercharger boost and update fuel calibration, results in a consistent 700 horsepower. New engine aesthetics include carbon fiber reservoir covers, polished pulleys, and selected components painted in an anthracite grey color. High flow throttle body features twin 2.9-inch throttles and is integral to the boost bypass. The intercooler is made of a copper-nickel alloy called "CuproNickel" for excellent corrosion resistance. The intake features port fuel injection and a fuel cross-over passage routing fuel to both port and starboard fuel rails for enhanced engine aesthetics. Higher fuel pressure demands are met with a new electric fuel pump. The engine is equipped with fuel cooling and a mechanical pump to combat vapor lock. A custom billet housing accommodates the fuel pressure regulator and water separating fuel filter. Closed cooling system. Mercury Racing aluminum heads. Hydraulic roller camshaft. Micro Alloy crankshaft features larger journal radii for enhanced strength and durability. Cool Collar Sweeper Headers feature a new alloy for enhanced saltwater corrosion resistance and durability. One coil per cylinder for ultimate engine ignition management. SmartCraft PCM 07 microprocessor. Engine Guardian. Knock control. 14-pin Deutsch connector engine harness Ignition and SmartCraft wiring are in one connector. AGI-(analog gauge interface) allows to run both analog and digital gauges. The 700SCI comes standard in Mercury Racing blue. Seven optional custom colors available: Dandy Candy Red Metallic, Slate Gray Metallic, Fire Orange Pearl, Nanner Yeller Pearl, Devil Red Non-Metallic, Hulkin Green Pearl, Joyze Poypole Metallic. SPECIFICATIONS: Horsepower 700 (522 kW) Full Throttle RPM Range 4800-5200 Displacement Liter/C.I.D. 8.2/502 Compression Ratio 7.5:1 Cylinders V-8 Alternator (amp/watt) 90/1269 Ignition Type PCM 07 Distributorless Fuel System Sequential Fuel Injection Fuel Requirements 91 Posted Octane (R+M)/2, (98 RON), Transmission= dry-sump M6 Gearcase=SSM Length (in) 35.7 (Transom mount to front of engine) Width (in) 33 Height (in) 27.9 Weight (lbs) 1548
Specifications
Stock #
700HP w/M6 W/PS,C.C.
StockNumber
700HP w/M6 W/PS,C.C.
Fuel Induction System
4-Stroke EFI